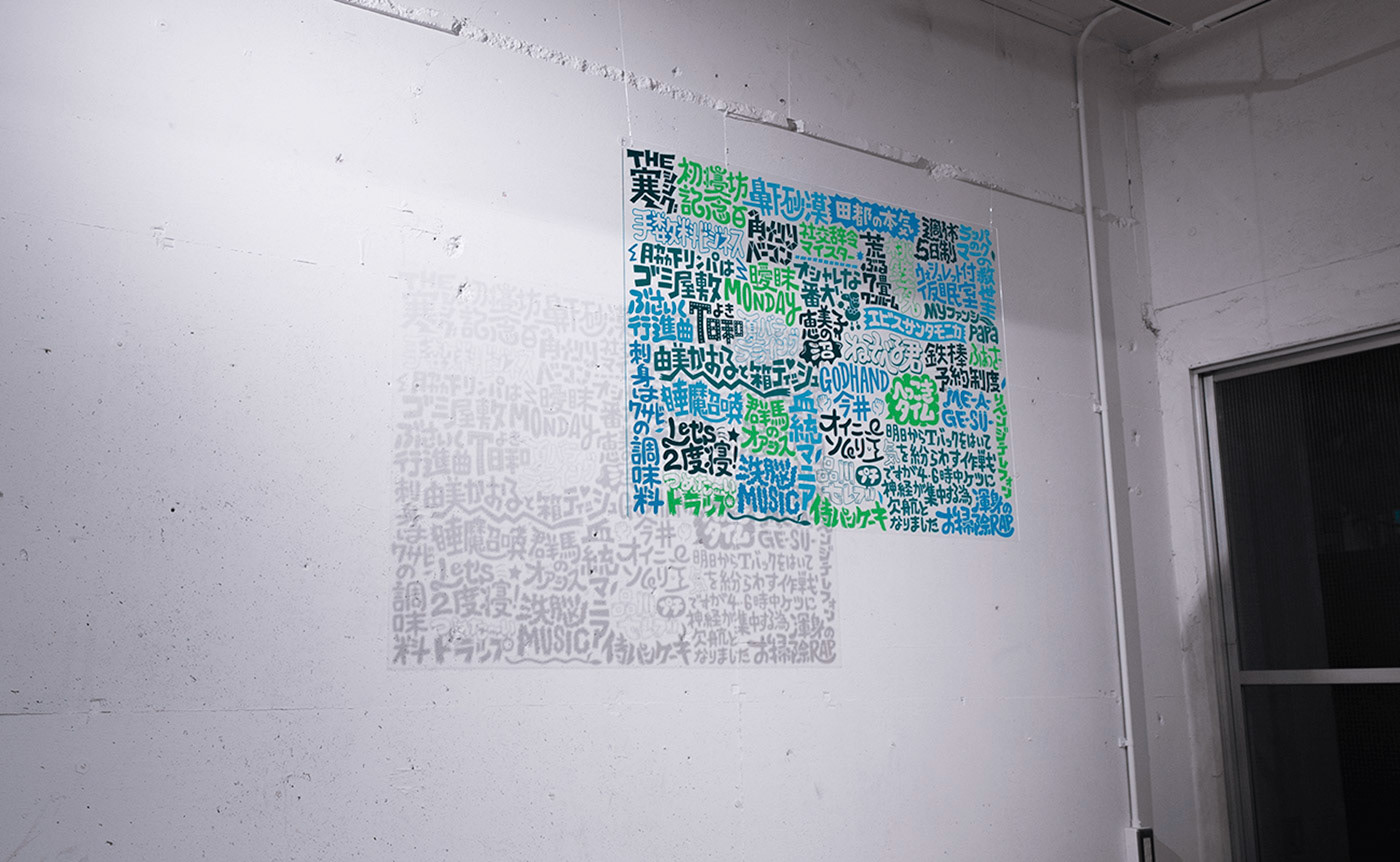 グループ展「ネオモルフ展」にて出展したアートワークです。
私は街中でたくさん生まれ、絡み合い、消える言葉や会話などをモチーフにした作品を制作しました。
日本語にはひらがな漢字・ローマ字・カタカナなど、複数の文字が存在し、さらには複数の言い回しも存在するとても面白い言語だと感じていて、 それらの字形や、意味、発音した時のリズムなどを楽しんでいただけるような作品を目指しました。
This is an artwork I exhibited at the group exhibition "Neomorph Exhibition".
I created a work with the motif of words and conversations that are born, intertwined and disappear in the city.

I feel that Japanese is an interesting language, as it contains multiple characters such as Hiragana Kanji, Romaji and Katakana, as well as multiple ways of saying things. So I want you to get a sense of the shapes of these characters, their meanings, pronunciation and rhythm.