​​​​​​東京ビッグサイトで開催された「デザインフェスタ vol.54」に出展。W3600 × H2100の壁面にアクリル絵の具でグラフィックのライブペイント制作をしました。
I exhibited at "Design Festa vol.54" held at Tokyo Big Sight. Live painting of graphics was done with acrylic paints on the wall of 3600 wide x 2100 high.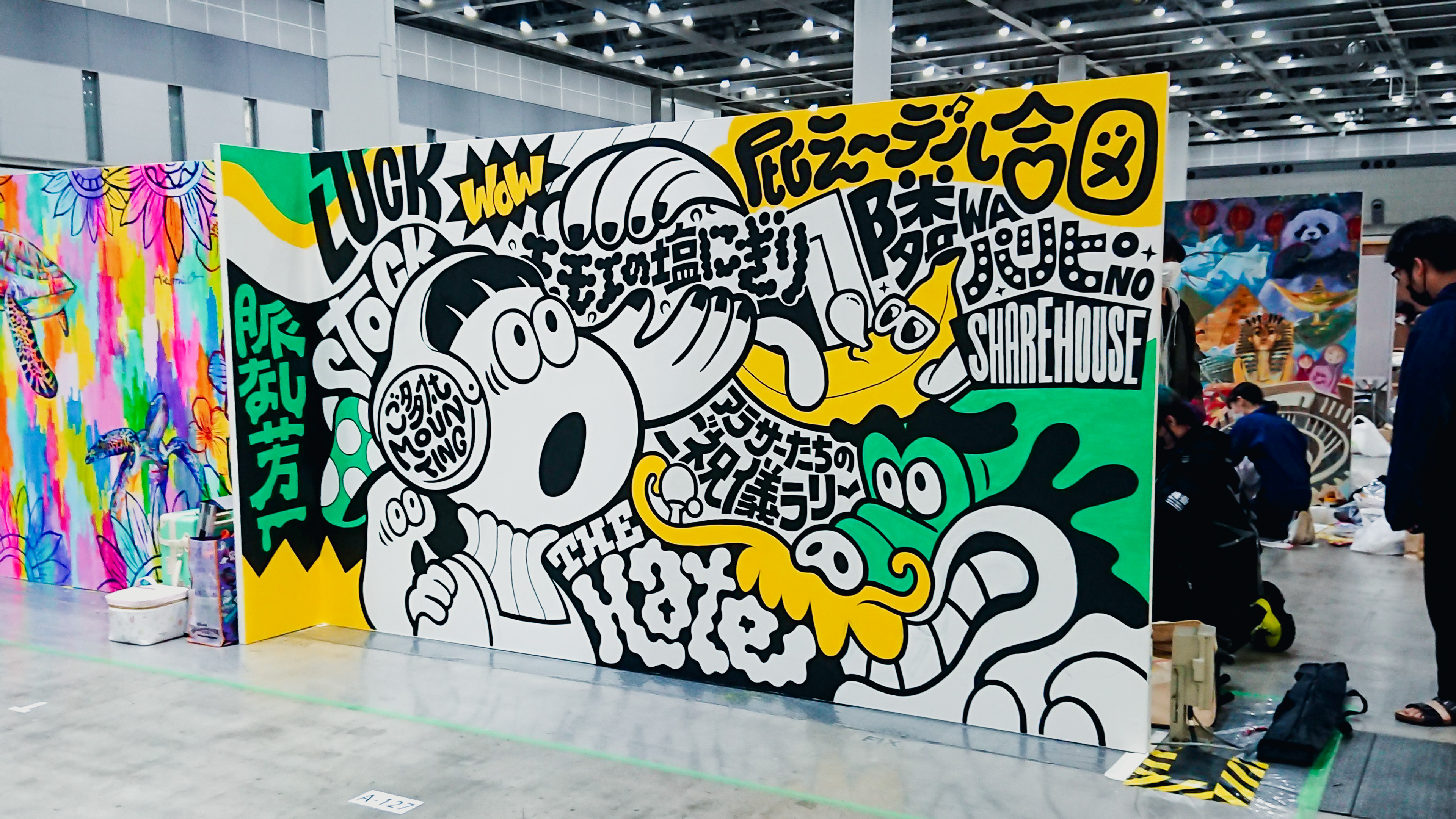 2日間のイベント内で壁面に鉛筆でラフを描き、アクリル絵の具で仕上げました。
During the opening hours of the two-day event, I drew a rough sketch in pencil on a white wall and finished it with acrylic paint.

This work, "HATE," is about things I don't like. It depicts foods I can't eat, actions I don't like, and ideas I don't agree with.
However, "HATE" gave me a fun time to create, and it became a pop and cute piece.
This piece has the meaning of "anything can be turned into something fun".