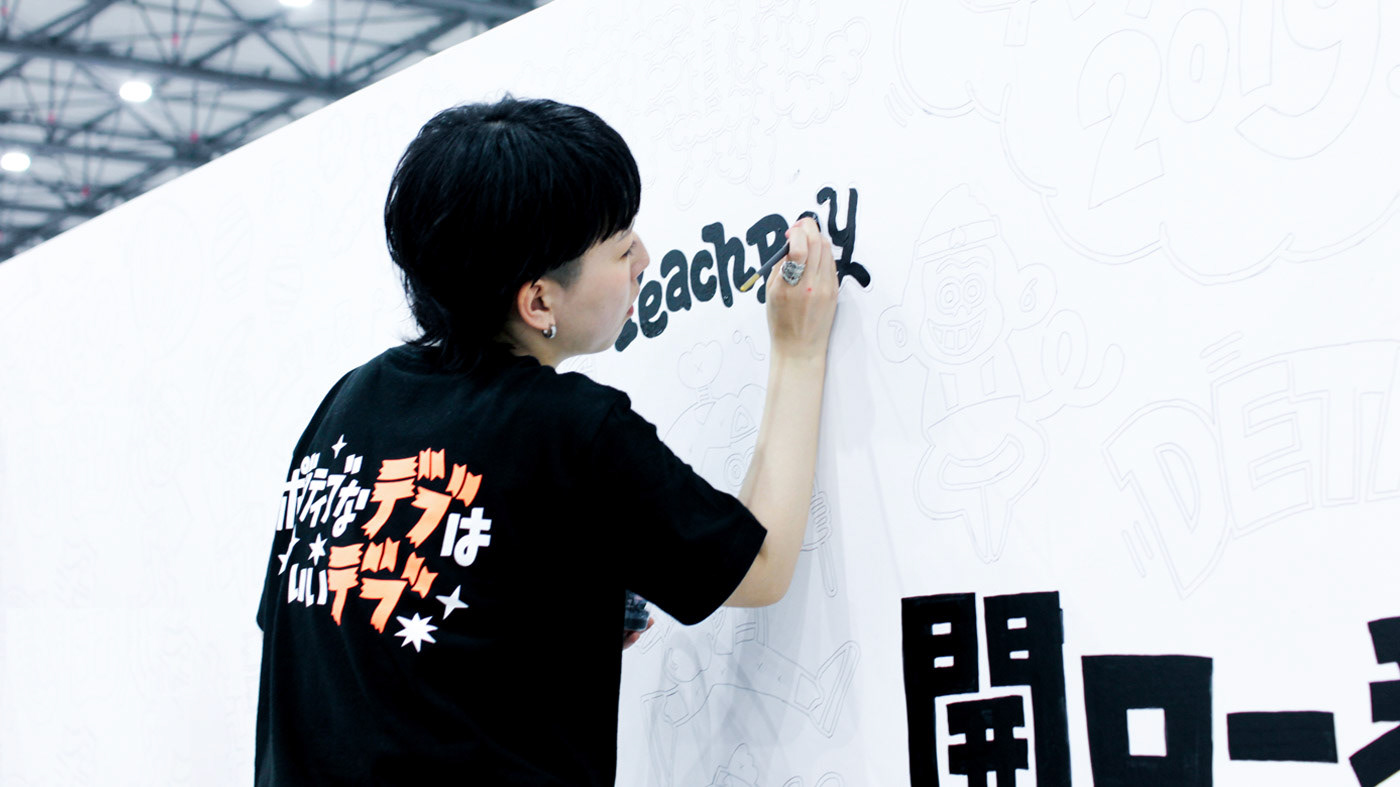 Illustrator , Graphic artist
LUCK STOCK
マツイユキコ - Yukiko Matsui
広告制作会社・映像制作会社にてグラフィックデザイン、アートディレクションを経験した後、
2019年4月よりフリーランスで活動しています。

ポップな色使いと、毒のあるイラストやタイポグラフィーで作品を制作しています。

お仕事は企業様のイベント案件を中心に、
ポスターやWEBサイト、動画、グッズなど媒体を問わずお受けしています。
使用ツールはAdobe Photoshop、Illustrator、アクリル絵の具を用途によって使い分けています。
個人の方からのご依頼もお受けしていますので、お気軽にお問い合わせください。
For those who live outside of Japan,
Thank you for visiting my website.
I've been freelancing since April 2019, after working in graphic design and art direction for an advertising and video production company.
I am good at using human and language (typography) motifs,and I like the Japanese culture of the 90s and the pop and poisonous atmosphere.
My job is to create graphics for posters, websites, videos, goods, etc., mainly for events.
My tools are Adobe Photoshop, Illustrator, and acrylic paints, and I use them differently depending on my use.

I'm not very good at English, so I use a translation app for communication.
But I would like to help as many people as possible.
If you think it's okay to communicate using a translation app, please contact me.
It's very frustrating that I can't express my feelings directly in my own words,but I will do my best to respond as much as I can. :)
2019.11|デザインフェスタ vol.50 ・出展
2019.11|#私はこんな仕事がしたい展・ 出展
2019.08 |真夏のデザインフェスタ2019・ 出展
2016.09 |グループ展 / neomorph展・開催
2016.07|RSR2016 Tシャツデザインコンペ・準グランプリ受賞
2016.01|蔵前4273 アートカレンダー展・出展
2015.09|グループ展 / neomorph展・開催
2015.07|青山タンバリンギャラリー / ロバミュージアム2015 ・出展
2015.07|麻布十番 縁縁 / 角角展vol.2・出展
2015.06|RSR2015 Tシャツデザインコンペ・ノミネート
2015.05|麻布十番 縁縁 / Art Tシャツ展・出展
2014.07|個展 / モロコシトニック・開催​​​​​​​
November 2019 | Design Festa vol.50 ・ Exhibit
November 2019 | # Watashi-ha-konna-shigoto-ga-shitai Exhibition / Exhibition
August 2019 | Midsummer Design Festa 2019・ Exhibit
September 2016 | Group exhibition "neomorph exhibition"
July 2016 | RSR2016 T-shirt Design Competition, Second Grand Prix
January 2016 | Kuramae 4273 "Art Calendar Exhibition"・ Exhibit
September 2015 | Group exhibition "neomorph"
July 2015 | Aoyama Tambourine Gallery "Roba Museum 2015" ・ Exhibit
July 2015 | Azabu Juban En-En "Kakuno Kaku Exhibition vol.2"・ Exhibit
June 2015 |RSR2015 T-shirt Design Competition,Nomination
May 2015 | Azabu Juban En-En  "Art T-shirt Exhibition"・ Exhibit
July 2014 | Solo Exhibition "Morokoshi-Tonic"