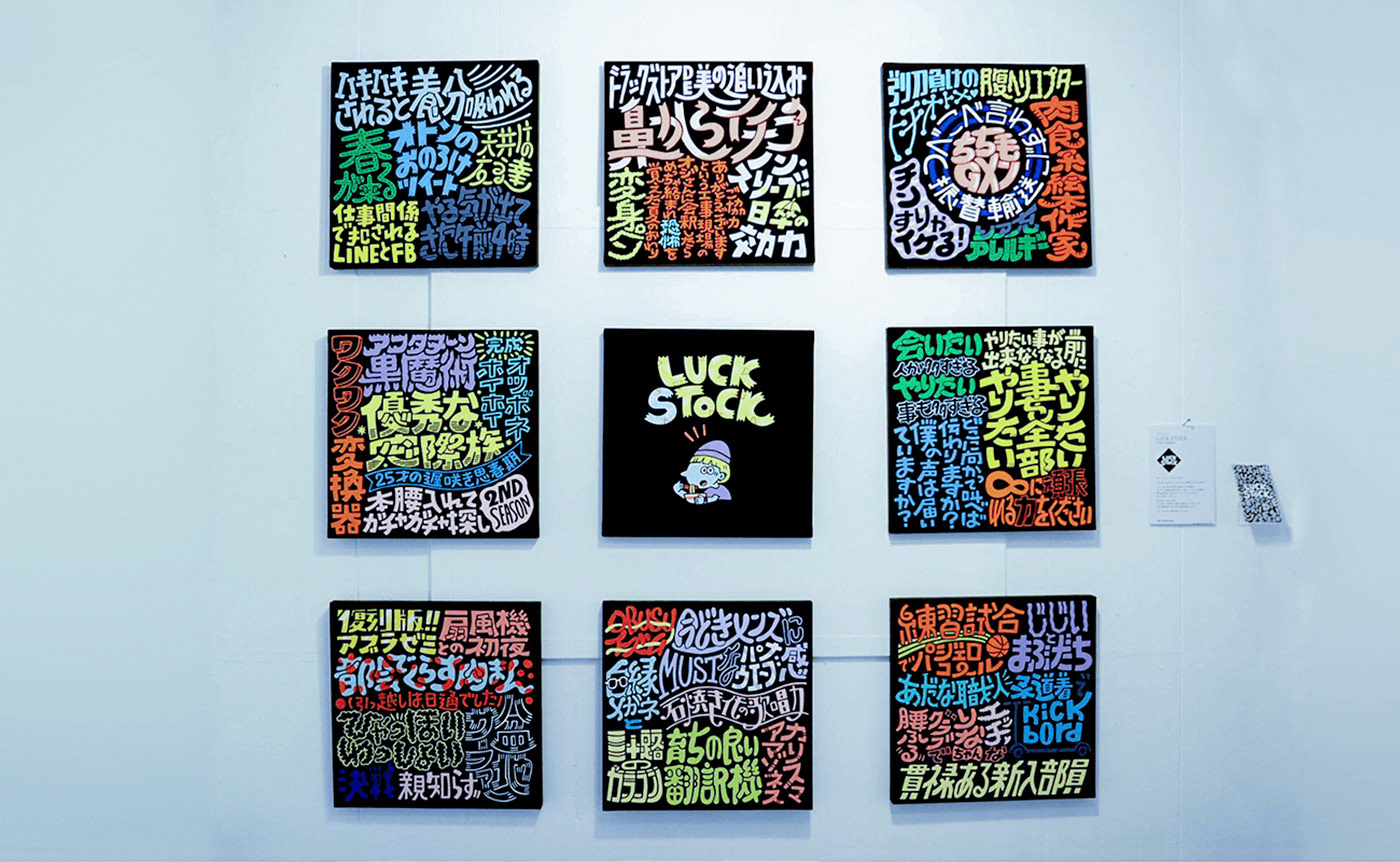 グループ展「ネオモルフ展」にて出展したアートワークです。 
「複数の意味を持っている言葉」や、五七五のように「リズムが良い言葉」、そういうワードを日常から切り出して描きました。描かれている言葉はほとんどが造語です。意味など考えず、「なんとなく好き」か「なんとなく嫌い」か、声に出して聞いてみたり、文字の形を観察してみたり自由に楽しんでください。
This is the artwork I exhibited at the group exhibition "Neomorph Exhibition".
I drew "words with multiple meanings" and "words with a good rhythm" like 575, words that I picked out from everyday life. Most of the words in the drawings are coined words.
Please feel free to listen to the words aloud and observe the shapes of the letters to see if you like or dislike them, without thinking about their meanings.